Everyone wants better, but not everyone knows how to make one of them. Are you one of them? Not to worry; we are here for you. In this article, we have made a list of some of the best holiday color palettes you can use for this holiday. These palettes will give a delightful look and feel to your design.
A color palette means the full range of colors displayed on the interface, like the device screen in the digital world. In some other cases, a color palette also means collecting the color and tools used in the illustration programs and paint.
The holiday seasons are one of the best times of the year because they present the best opportunity to show their color from the design perspective. There are thousands of bright and saturated colors to choose from for your holiday hangover. Holidays are the best but using the same old-fashioned color palette can lack inspiration. Using the same red, green or blue color over and over can be tedious. Instead, try using different holiday color palettes this year and see how it boosts your creativity.
The color can make a design alive. It can set a mood, attract attention and also influence our emotions. But making a color combination without knowing the principle of color can decrease the beauty of the design. That's why knowing which color combination enhances the beauty of the design is very important.
1. Holiday color palette inspirations
Evergreen – Christmas and New Year vibes
This evergreen holiday color palette is one of the most chosen palettes worldwide. It is trendy because of the beautiful color present in this palette. Moreover, this color palette represents the old color scheme with its usual red and green hues with soft tones. You must give this color palette a try if you are looking for some unique and beautiful colors for this holiday.
Hex Values:
#F43D2F
#E3622
#72DBDB
#E3F7C4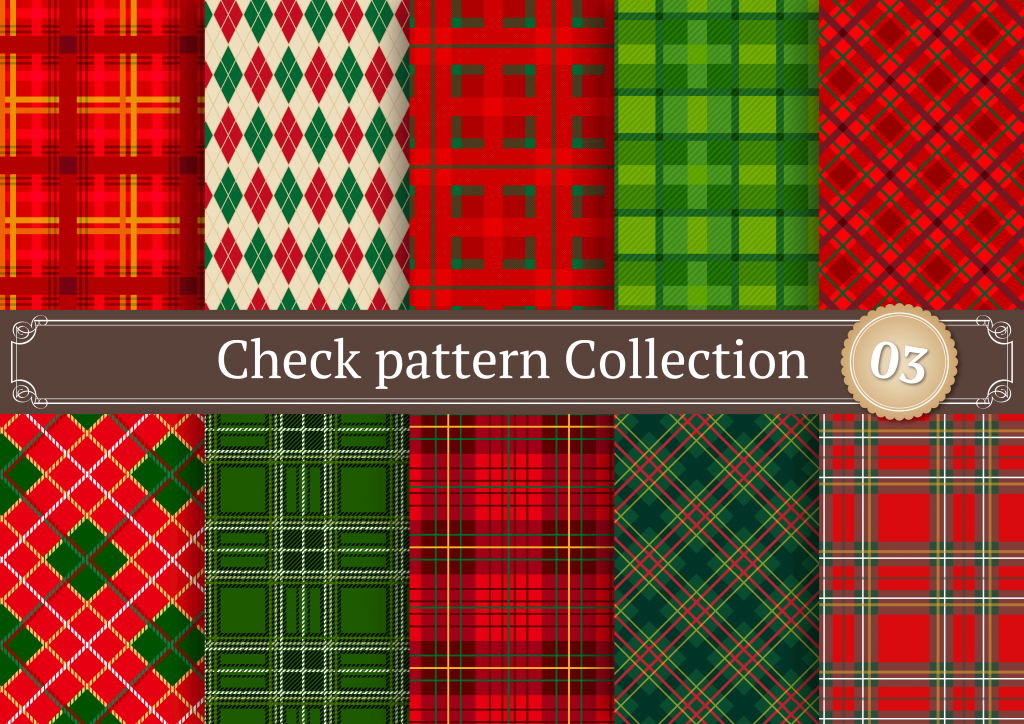 Main St.
Shopping is one of the best parts of the holiday. Likewise, the storefront is decked with beautiful decorations and lights during this time. This color palette is best for looking for the best color combination during shopping on holiday.
Hex Values:
#088FAF
#F96864
5F3A4B
#E0B89D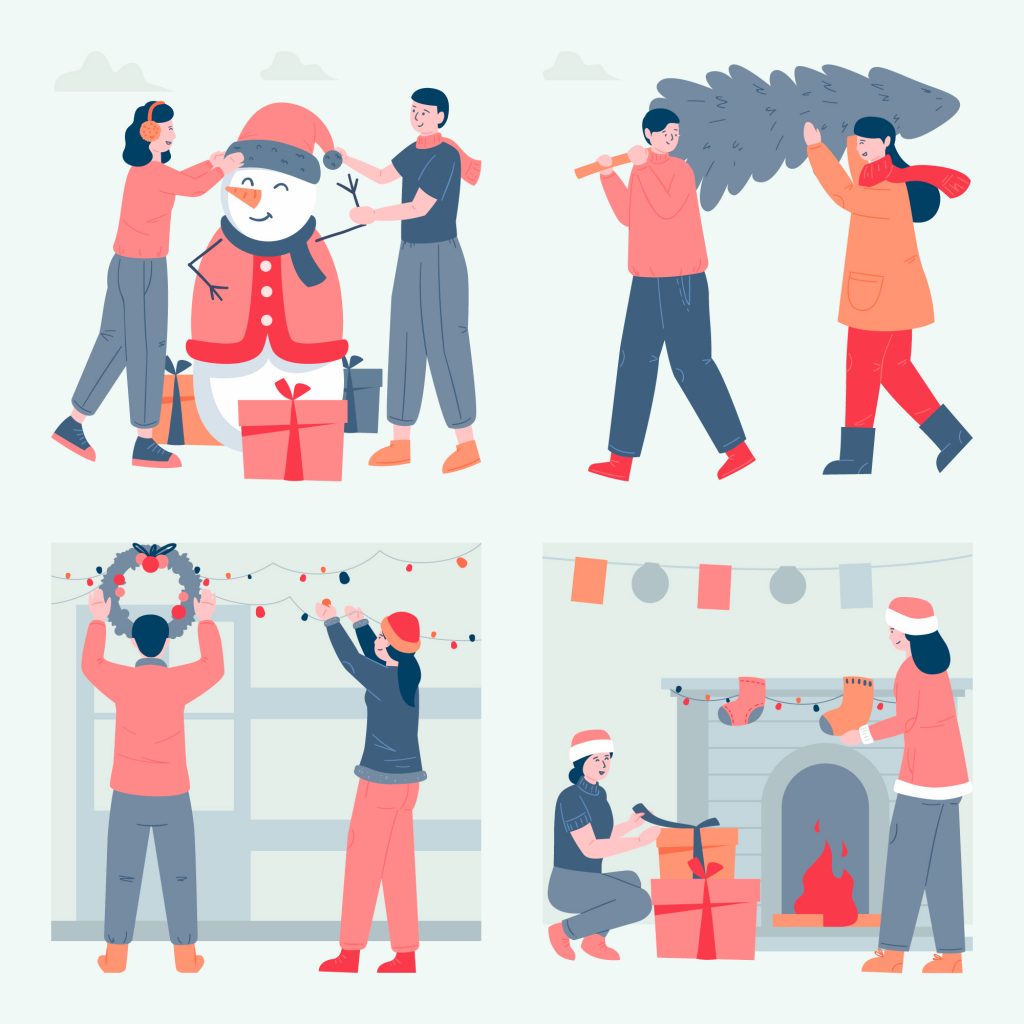 Thanksgiving
Many of us are familiar with the orange and brown color of the Thanksgiving holiday color palette. This color palette is more than just a color. Likewise, this dark muted Green, dark grey, orange, and the purple combination makes comfortable rosemary, warmth, food, and togetherness.
The softened Green can provoke warmth, and the dark grey becomes the best compound. If the orange of this holiday color palette is used separately, it can be a beautiful flare. The purple and green colors can add mood.
Hex Values:
#322d28
#c26c18
#475235
#5e5a67
#5e744c
Hanukkah
If you are looking for holiday color palette inspiration, this color combination can be one of the best choices. Hanukkah color palette is popularly known for its beautiful blue, silver, orange, and gold. This beautiful color palette with a combination of blue, silver, orange and gold can add a glow to your holiday.
Notice how the colour of this palette depicts the traditional holiday characteristics. All the colour in this palette looks beautiful and fresh together.
Hex Values:
#448bb4
#cfcfcf
#f3f3f3
#e69e48
#efd26e
Snow Fall
Different people have different choices. Some love the winter season, some summer, and some rainy. Choosing the color palette according to your nature can add more excitement and happiness to life, and if it's on holiday, it can be outstanding. Well, this snowfall holiday color palette is best for one who loves the winter season with snow.
The colour in this palette can refresh your mood and make your holiday better. Every color of this palette are beautiful and can be best if you are looking for holiday color palettes.
Hex Values:
#e5e5e5
#ebebeb
#f2f2f2
#f5f5f5
#fafafa
LED
As said earlier, different people have different choices. Some might like a subdued color, and some like colorful colors during holidays. This color palette is best for people looking for a bright color for a holiday. Colorful light can add excitement and playfulness to your holiday. The beautiful almost neon, hues are the best color combination of this palette that makes it most try.
Hex Values:
#F9C728
#2D7BF0
#00F29B
Pointe
Many people are fond of going out during the holiday. People usually go to movies, opera, ballet, and concerts during their holiday. If you are one of them who likes going out during the holiday, this color palette can be best for you. This color palette has the best color mixture of black, dark blue, and a warm fire of purple and pink, which can add more playfulness to your holiday, for sure.
Hex Values:
#164159
#1C1E1E
#AF515F
#E5D1D9
Brie
Parties and delicious foods are one of the best parts of the holiday. Foods add flavor to holidays, and making your food look beautiful is also necessary. Well, this Brie tone palette uses the cheese board as the revelation. The color combination of yellows of cheese with purple, blue, and green grapes adds beauty to your holiday.
Hex Values:
#5D3B63
#202B47
#9DBE55
#EFD9AC
Mallard
One of the beautiful and unforgettable things about winter is seeing birds migrating. Birds migrate towards the south during winter. Likewise, this Mallard color is best for blending beauty to the bird's migration moment. This palette's green, yellow, and blue colors add flavor to this moment.
Hex Values:
#35885C
#1C383D
#E5A81F
#DACAA
Citrus
Citrus are beautiful and tasty fruits that burst with color and flavor during the winter. This color palette is best for adding more flavor and joy to this beautiful moment of taste and holiday.
Hex Values:
#3E6D52
#DD5631
#554850
#E58435
Lift
Usually, the winter landscape is barren, but that does not fade the beauty of nature. If you turn your head high towards the sky, you will notice the beautiful sky with the beautiful light. This lift color palette adds beauty to the low sun seen during the winter. The low sun creates a golden glow over the mountain, and this color palette adds more flavor to the image.
Hex Values:
#EFAFA3
#8C485D
#FFE997
#C1F7F5
Wooly
Holidays in the winter season are best, and the winter season means the weather of sweaters, the weather of warm and scratchy wool. The wooly color palette has monochromic tints, giving a beautiful, intimate, and welcoming feel like a wool sweater.
Hex Values:
#B1A09C
#D9CAB4
#64554A
#E2DCDC
Bonfire Nights
This bonfire nights color palette are best for adding a warm and cosy vibe to your memories. This color palette can be best for the bar-restaurant or bar's festival menus during the holiday. This palette's red and golden tones will add a warm vibe, and the soft purple color will match the atmosphere. Likewise, the bright orange color will add more flavor to the vibe. Overall, this palette can be one of the best choices for a holiday.
Hex Values:
#EE4000
#B22222
#8B3E55
#EE7621
#2C2B14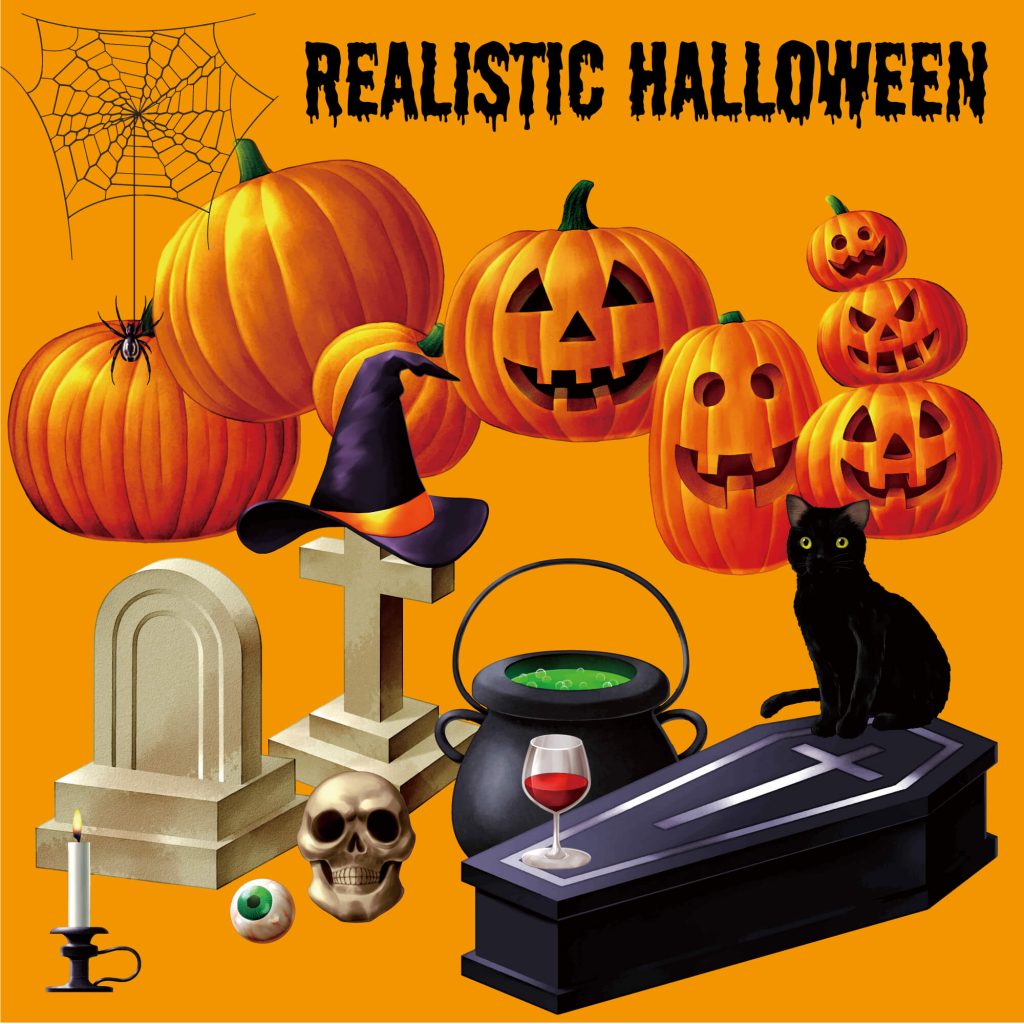 2. Color palette psychology
If you want to use the color palette that gives you the best result, it is necessary to know about color psychology. Let's observe some of the most common colors and their meaning in designs:
Orange
Orange refers to the energetic and warm feeling. Other orange associations are lightheartedness, enthusiasm, affordability, and creativity.
Red
Red usually depicts blood. That means red usually refers to war, energy, danger, desire, love, and passion. Moreover, red also implies aggression, excitement, adventure, and action.
Yellow
The yellow colour usually refers to the playfulness, warmth, youth, sunshine, joy and positivity.
Pink
Pinks means the feeling of gratitude, softness, innocence, appreciation, innocence, and romance.
Blue
Blue colour refers to trustworthiness, dependability, and authority. Some other blue colour meanings are confident, security, calmness, dignity, and calmness.
Green
As we all know, Green is nature's colour. That's why Green depicts health, money, freshness, serenity, growth and healing.
Black
Black represents authority, elegance and power. Other black colour associations are formality, secrecy, distinction, class, and seriousness.
3. Holiday color palette generators
Not found what you were looking for? Worry not; thousands of online color palette generators provide the best holiday color palette according to choice. Whether you love to travel, stay at home, loves to observe nature, go shopping, or do anything else during the holiday, these color palettes can be suitable for every kind of moment. We have made a list of some of the best holiday color palette generators that can be best for you.
Pigment by Shapefactory is one of the best color palette generators and is recommended by designers everywhere. The color palettes available in this generator can be best for you if you are looking for a holiday color palette inspiration.
Pigment provides a fantastic user experience with a beautiful user interface. There are several best holiday colour palettes that you can choose from according to your choice and need.
Once you find the colour palette according to your need, you can adjust it to quickly change the shade of colour. Moreover, Shapefactory also allows copying the colour code in HEX, Pantone, and RGB.
Coolors is one of the fast color palette generators and can be very beneficial for you if you are looking for a holiday color palette inspiration. This generator allows you to create a color palette, save and share it in seconds. You can quickly generate the color scheme according to your choice and play between several color shades to match your holiday moment.
If you cannot find the perfect colour palette that matches your needs, you can also use the "Explore" feature of Coolors to choose from thousands of colour palettes that the community has already created.
Another best color palette generator is Color Hunt, which provides thousands of beautiful color palettes that you can easily use to add flavor to your holiday. One of the best things about this generator is that the color palettes are updated daily. You can sort color by popularity, new, random, and trending according to the community's vote.
This generator is straightforward to use, and you can also add this generator to the Google Chrome extension, which can be helpful with every new tab you open.
Hello Color is a simple color palette generator. This generator can be best for you if you like the simple and beautiful color in your holiday moments. You can choose from several color palettes and easily use them in your design. If you are looking for a beautiful and simple holiday color palette, you must try this Hello Color generator.
If you already know which color you need but couldn't find that color, then this Muzli color palette can be best to use. You can quickly generate a color palette according to your needs, and this generator also has several pre-made color palettes that you can choose from. You will get several recommendations that you can use to enhance your holiday's beauty.
One of the best reasons to use this generator is it allows you to see how your project looks while using the colour palettes.
Colordot is another simple and easy to use holiday color palette to use for beautiful color combinations to use. This color palette generator allows you to choose from thousands of unique and beautiful colors to add joy to your holiday moments. Moreover, Colordot is also available as an iPhone app. Because of that, you can also create a color palette on your mobile. You must try it if you are looking for a beautiful color palette for your holiday.
If you search for the best holiday color palette, Adobe Color generator can be one of the best to try. Adobe Color allows you to create several color schemes based on the color theory's rules. With the new version of Adobe Color, you can also generate thousands of color palettes that best suits you.
Moreover, you will also find thousands of premade colour palettes to make holiday moments more enhanced and attractive. Adobe Color has also organized the colour palettes by category, making them easy to find and use.
Is it necessary to match images to the color palette?
It is not that necessary to match the image with color, but if the image and color palette is matched, it can make a beautiful combination and add flavor to your moments. Let's take one example; you have an image with most people wearing red sweaters. In this condition, using too much color can change the flavor of the image because the red will be overlapped. You can use a more neutral color palette in this condition. So, choosing the best color palette according to the nature of the image can be best.
Any other tips to keep in mind?
According to your needs and choice, there are several color palettes to choose from. But keep in mind that it is not necessary to use every color in the palette. You can use the color that best suits your design. For example, if you are adding a color palette to the image with a lot of going on, it will be best to use 2 to 3 colors at a time. Using too much color in one image can also decrease its joy. Likewise, if you have a design of graphics or text elements like the holiday party invitation, you are allowed to use as many colors as you want at once.
The main point is to choose the color that best suits your needs. Try choosing colors that add joy to your moments, using several or a few colors.